Nicole! Jake! Sandler? A 2017 Cannes Film Festival Roundup of The Good, the Bad and the Super-Weird
Published on May 25, 2017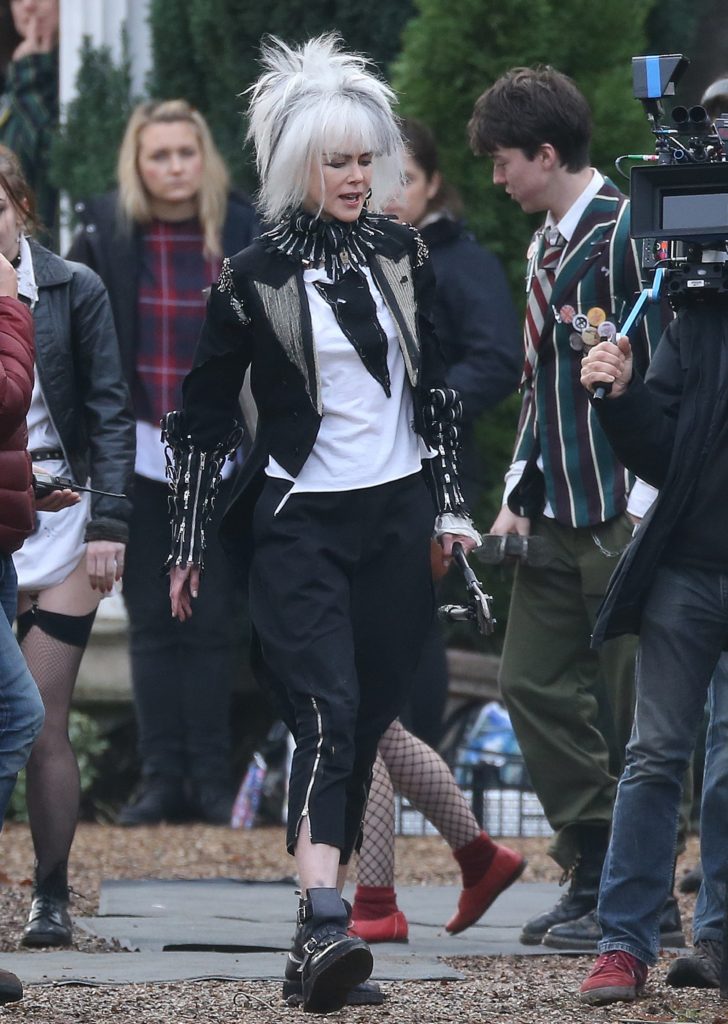 Pity the bourgeois. In several entries in the 70th Cannes Film Festival, the 1 percenters were punished on screen in all kinds of brutal ways. Two movies is a coincidence; three is a trend. Four is an absolute statement. Perhaps the overarching theme was an offshoot of the troubled times around the world . . . or the selection committee just wanted to give the global press something provocative to tweet about in a celebrated anniversary year. Either way, the independent films left an impression. Here are the ones* that earned cheers and boos. (* = Sofia Coppola's remake of The Beguiled, and Good Time, a buzzy action pic starring Robert Pattinson, both screened after I left France. Wah-wahhhhh.)
Wonderstruck
Two years ago, director Todd Haynes delivered Carol on the Croisette. This time, he delivers another elegant treat — and possible Oscar player — in which two main characters embark on an identity search. But they never meet. In 1927, a young deaf girl (Millicent Simmonds) desperately wants to find her favorite movie star (Julianne Moore); fifty years later, a prepubescent boy (Oakes Fegley), deaf from a freak accident, runs away from Minnesota to New York City to track down his long-lost father. The beautifully crafted story of love and acceptance, based on a book by Brian Selznick (Hugo), is a soulful treat. Kids may cherish it even more than adults.
Release date: October 20
Okja
Okja is the name of a genetically engineered magical pig-hippo-beast thing in the remote mountains of Korea. A plucky 10-year-old girl (Seo-Hyun Ahn) loves Okja and is devastated when execs from the multinational Mirando energy corporation decide to take it from her and ship it to New York City and put it on display. Animal activists are on the case, though. Don't be fooled by the traces of a Pete's Dragon plot — this is an unsavory mess featuring wildly bad overacting from Jake Gyllenhaal (as a zoologist), scenes of pig rape and the not-so-groundbreaking message that conglomerates can't be trusted. Ugh.
Release date: June 28 (Netflix)
The Square
In a modern Stockholm museum, a new exhibit called The Square is intended to make patrons more trustful of each other. So much for good intentions. The chief curator (an incredible Claes Bang), a married dad, has an affair with a wily TV journalist (Elisabeth Moss) and goes to nasty extremes after his iPhone and wallet are stolen. Meanwhile, the viral PR campaign promoting the installation's opening leads to mass outcry. The thought-provoking (and openly cynical) 142-minute art-world satire addresses difficult questions about class that people usually just whisper about.
Release date: Fall
The Killing of a Sacred Deer
I couldn't stop checking my watch, but not because I was bored. The Stanley Kubrick-esque off-kilter thriller was such an excruciating slow burn that I couldn't wait for the tension to subside. Colin Farrell is a successful cardiologist with a fellow doctor wife (Nicole Kidman) and two cool kids. So why is he clearing time to hang out with a teen boy (Barry Keoghan, also starring in July's Dunkirk) and showering him with gifts? Something is clearly unsettling about this dynamic, and the haunting organ-chord score heard during each encounter seals it. Some might be disappointed when the rather simplistic motive is revealed, though it doesn't discount from a truly chilling experience.
Release date: November 3
120 Beats Per Minute
The beating heart of the AIDS crisis in early '90s Paris is examined in this passionate socially conscious French drama, an early favorite for the coveted Palm D'Or. One half is a docu-style look inside a chapter of the ACT UP movement, a group of hard-charging leaders that protest pharmaceutical execs and spread the word of safe sex to high school students. Eventually, the story closes in on Sean (Nahuel Perez Biscayart) an HIV-positive Argentinian in the prime of his life struggling with the demands of the disease. One scene in bed with a new partner is stark and sensuous. The film could have used a bit more of that intimacy.
Release date: TBD
The Meyerowitz Stories (New and Selected)
And the breakout acting performance of the festival belongs to. . . . Adam Sandler?!!! Believe it. He's never been more endearing as a sweet sadback and would-be musician constantly measuring himself up against his more successful half-brother (Ben Stiller) and his embittered old man (Dustin Hoffman). When the patriarch falls ill, the guys are forced to reconcile their feelings. Writer-director Noah Baumbach (While We're Young, Mistress America), who has a flair for shrewd Woody Allen-like witticisms, creates a relatable, bitingly funny family comedy that examines the pain of feeling less than. Sandler and Stiller, who haven't been onscreen together since Happy Gilmore, were destined to play neurotic New York siblings.
Release date: TBD (Netflix)
Happy End
Amour director and two-time Palm D'Or winner Michael Haneke. French icon Isabelle Huppert. Oh yes, this was the must-see movie at the festival. With those sky-high expectations, perhaps mild disappointment was inevitable. Three generations of a tres rich family cope with drugs, affairs, illness and depression amid the backdrop of the French refugee crisis. Haneke shows how the prevalence of social media like Facebook and YouTube are barriers to real communication. The point is well taken, even if the side effect is a cold detachment toward the proceedings. Of course that title is ironic.
Release date: TBD
How to Talk to Girls at Parties
What. The. Hell. In the annals of pop culture history, only David Bowie is allowed to get away with being a space oddity. Here, a London bloke meets the girl of his dreams (Elle Fanning.) She woos him with stilted lines like "How do I further access the punk?" He follows her home and learns that this easy Earth Girl is visiting from outer space. Cut to a scene in which aliens try to eat their young because . . . wait, what is Nicole Kidman doing in a spiky blond wig and S&M leather outfits?! At parties, talk girls (and guys) out of seeing this indecipherable mess when it eventually lands in theaters.
Release date: TBD
---
Also published on Medium.