Jurassic What?! Seek Out These Five Fab Indie June Movies
Published on May 28, 2018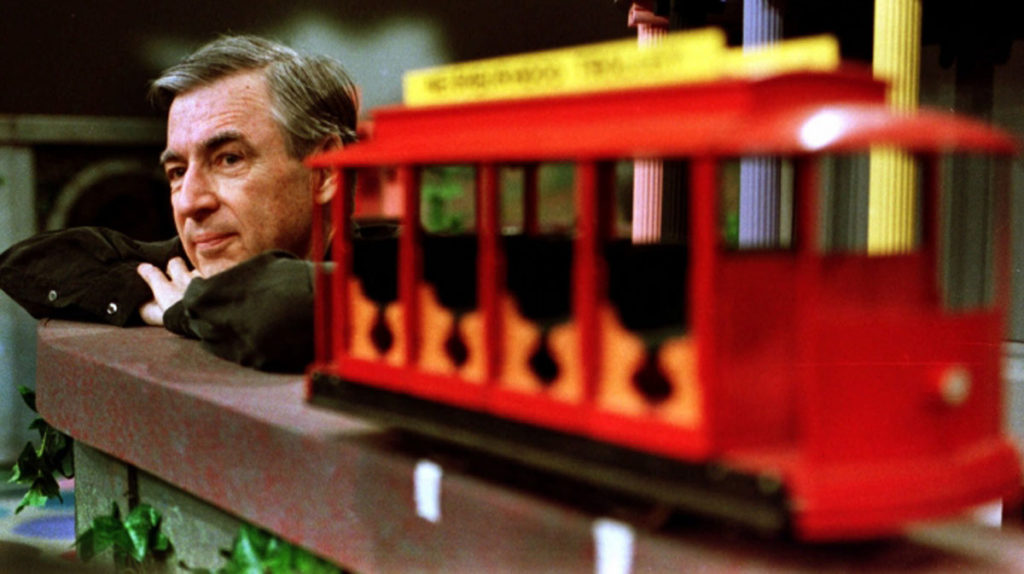 If you're reading this, then I'm going to make a safe assumption: You already know that Ocean's 8, the Jurassic World sequel and The Incredibles 2 are coming soon to a MoviePass-friendly Cineplex near you. Dino-mite, amirite? I'm here today to shine a light on a handful of worthy alternative June movies alternatives. On second thought . . .  These picks so special that referring to them as "movies" kind of cheapens the effect. Let's go with "divine indie darlings." There, that's better.  These five divine indie darlings all premiered at January's Sundance Film Festival, where they were nurtured and fed with love. Now they're on the verge of public consumption. Enjoy.
1. American Animals
True story. In 2004, four buddies in Kentucky thought it would be profitable good times to steal rare and ultra-valuable books from the local university library. Of course, in the harsh reality of life, a complicated heist doesn't go down as smoothly as the ones carried out in Ocean's movies. This stylish and engaging caper lays out the reasons why. Evan Peters, Barry Keoghan, Blake Jenner and Jared Abrahamson play the thieves who get into the game for an adrenaline rush — and then start asking themselves the big questions about what's it all worth. Who else but The Handmaid's Tale Ann Dowd plays the matronly librarian standing in their way. (In limited theaters Friday, June 1; out wide June 8)
2. Hereditary
I'm ready to start a Go Fund Me account for those scarred children in Australia forced to watch a trailer for this horror flick before a showing of Peter Rabbit. I'm an adult and I wanted to hide under a blankie throughout the entire screening. The story starts off in ominous glory, as a reserved family prepares to attend the funeral of its ultra-private 78-year-old matriarch. Her death sets off a terrifying chain of supernatural events that yield little explanation and plenty of jump-scares. Her daughter (Toni Collette) tries to make sense of the madness, to little avail. Steel yourself for beheadings, bugs, exorcisms, séances and, yikes, a classically creepy child (Milly Shapiro). Though the mythology gets a bit tangled, the deeply unsettling images linger. (In theaters Friday, June 8)
3. Won't You Be My Neighbor?
It's a beautiful day in the neighborhood when a wonderful, life-affirming documentary about Fred Rogers, i.e., Mr. Rogers, i.e., the gentlest man in television history, comes around. For 30 years, the ordained minister entertained and educated kids of all ages on Mr. Rogers' Neighborhood.Now fans can learn more about the man himself, and how his quest to teach and comfort his young viewers amid global turmoil — from Robert F. Kennedy's 1968 assassination to 9/11 — proved invaluable. In a climate where many noble public figures turn out to be monsters, rest assured that Rogers, who died of cancer in 2003 at age 74, was even more caring (and straight-laced!) behind the camera. Won't you go see it? (In theaters Friday, June 8)
4. Hearts Beat Loud
The hipster quotient is off the charts: In Brooklyn, a record store owner (Nick Offerman) persuades his teen daughter (Kiersey Clemons) to form a rock band with him just before she leaves for college in California. Its name, of course, is We Don't Have a Band. When a single finds a bit of success, their relationship takes a complicated spin. The comedy manages to be both droll and sincerely touching. As you may expect, it features a killer soundtrack. As you may not expect, Offerman defends the merits of "I Want It That Way." All right!  (In theaters Friday, June 8)
5. Three Identical Strangers
Another true story. On the flight back from Sundance, I sat across the aisle from a very well-known, auteur-like director. I couldn't resist but ask him which movie at the festival was his favorite. He immediately responded Three Identical Strangers, a ridiculously gripping documentary that must be seen to be believed. Correct answer. This is the crazy-true, unforgettable tale of three triplet boys in New York separated at birth who find each other decades later. I won't reveal what happens from there, only to beg you to not Google the backstory. This is the documentary for people who don't like documentaries. Don't miss it. Don't miss it. Don't miss it. (In theaters Friday, June 29)