No Emojis, All R-Patz: Five Reasons to See August Movies
Published on July 31, 2017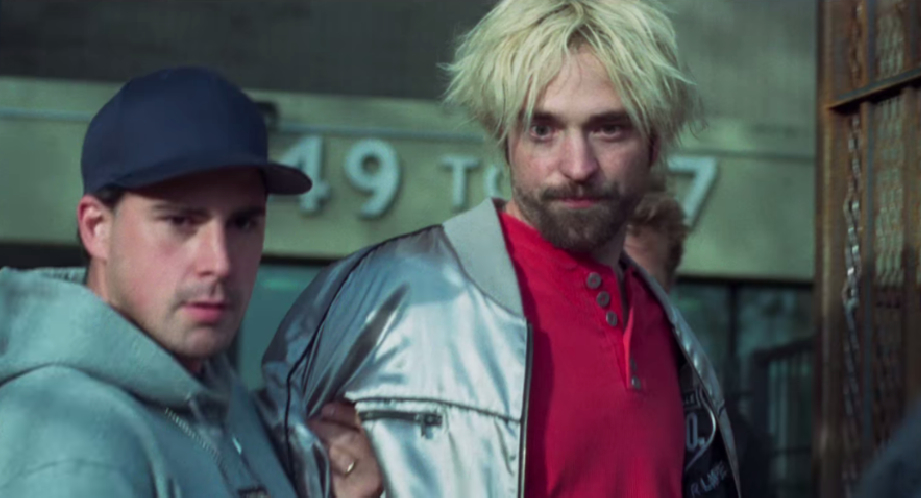 Dunkirk needs to be seen on an IMAX screen, Andy Serkis will not get an Oscar nomination for War of the Planet of the Apes, comic wonder Tiffany Hadish is the new Melissa McCarthy, and do not take your kids to The Emoji Movie no matter how much they beg. Now that July movie burning questions have been answered, let's move on to August. Though usually the calm before the frenzied Oscar season storm, the month still has potential for wild-card surprises. (Hell or High Water and Straight Outta Compton both premiered in August over the past two years.) MaraMovies lists five reasons to sit in a cool dark place before Labor Day.
Robert Pattinson Stars in His Best Movie Yet
Er, no offense to those who worship The Twilight Saga: New Moon. Robert Pattinson has spent the better part of a decade trying to shed his buzzkill Edward Cullen persona. Thanks to the gritty heist drama Good Time, he finally has a role to — dare I say it? — sink his teeth into. He plays a  small-time crook who spends a crazed night in New York eluding the police. Speaking in a no-nonsense East Coast accent and sporting shocking blonde hair, Pattinson acts with a frantic desperation. Good time for all.
See it August 11
The Glass Castle Comes to Life
If you haven't read Jeanette Walls' The Glass Castle yet, put down the phone right now and go buy it. I'm not kidding. Her beautifully written memoir about growing up in the backwoods of West Virginia epitomes tough-girl perseverance. After nearly 10 years of development, the adaptation arrives with Brie Larson as Walls, Naomi Watts as her free-spirited artist mom and Woody Harrselson as her alcoholic dreamer of a dad. That's a top-notch cast; all fingers ad toes crossed that they can capture even a smidgen of the book's soul.
See it August 11
. . . . So Does The Dark Tower
(If you've made it this far, I assume you've read The Glass Castle.) Idris Elba is the gunslinger on a quest to protect The Dark Tower, a mythical structure that supports all realities. Matthew McConaughey is his nemesis, known as the Man in Black. The film takes place partly in modern-day New York City and partly in an Old West-style parallel universe. Now hold on: This horror-adventure hybrid The Dark Tower combines elements of Stephen King's eight-volume series. So get excited for it. (And get excited for IT, which arrives in September.)
See it August 4
Steven Soderbergh Returns to His Lane
The man who made Ocean's Eleven (and Ocean's Twelve and Ocean's Thrirteen, but I choose to forget those exist) has directed another rollicking heist flick. In Logan Lucky, two West Virginia brothers (Channing Tatum and Adam Driver) plot to rob the North Carolina Speedway in the middle of a NASCAR race. Their wily partner in crime? An electronics wiz and convict played by . . . Daniel Craig?! The name of the game is fun. Very fun.
See it August 18
The Sundance Kids Get Their Shot
Because August is that safe haven in between popcorn-ready blockbusters and heavy Oscar dramas, many of the well-received indies from the Sundance Film Festival finally get to see the light of day. And you don't even have to walk through a blizzard in the Park City mountains to see 'em! (#jealous.) Make a point to see Wind River (gritty murder-mystery), Patti Cake$ (a female 8 Mile set in Jersey), Step (spirited, way-inspirational documentary) and Ingrid Goes West (Single White Female for the Instagram age). There. Now you're not allowed to complain that nothing good is playing.
See it Wind River — August 4; Patti Cake$ — August 18; Step — August 4; Ingrid Goes West — August 11
Which August movies are you excited for???
---
Also published on Medium.