Kanye's Here! Ten Standouts from the 2022 Sundance Film Festival
Published on January 28, 2022
Sigh. We were oh-so close to spotting Kanye West stomp around in snow boots on Main Street. But just a few weeks before the Sundance Film Festival was scheduled to kick off in Park City, Utah, plans got scrapped because of you-know-what. Bye-bye to celebrities popping into random screenings — fun fact: I once caught James Franco dozing off during a documentary about Scientology — and rationalizing a meal of popcorn and diet Coke for breakfast and chatting to strangers on the local bus about the cool new movie.
So, for the second consecutive year, we hit the couch instead of the back of the line to watch the very best of independent cinema. A major disappointment for sure. And yet Sundance alums such as Promising Young Woman, Get Out, Eighth Grade, Call Me By Your Name and 2021's stand-outs Coda and Summer of Soul shine on a screen of any size. (The big difference, of course, is that Taylor Swift isn't going to walk into your living room and introduce her documentary, as she did onstage at the Eccles Theater on opening night in 2020). Here are 10 of the buzziest offerings from the January 20-30 festival, some of which are coming soon. Hopefully!
Jeen-yuhs: A Kanye Trilogy
These days, Kanye West makes headlines for reasons that have little to do with his musical talents. But back in 2001, director Coodie Simmons had the foresight to start documenting this ambitious young Chicago rapper producing beats for Jay-Z. That footage finally comes to light in a riveting portrait. In Part 1 (the only one that screened), we see him hustle for a record deal all the while proclaiming that he already had his Grammy speech written in his head. And at his most discouraging point, he gets a pep talk from his mom, Donda (who would tragically die in 2007). Insightful and raw, the film makes a larger-than-life icon utterly human. (Netflix, February 10)
Fresh
Noa (Daisy Edgar-Jones) is done with the pathetic dating scene. Then she has a meet-cute with a handsome and emotionally available guy named Steve (Sebastian Stan at his most charismatic) in the produce section of the grocery store. The two click immediately. Time to head upstate for fun weekend! From there, this would-be rom-com takes a hard swerve to the left. Turns out Steve is hiding a secret, putting Noa's life immediately in danger. What transpires is heart-racing, stomach-churning (you've been warned) and wildly entertaining. The 80s pop soundtrack is, ahem, pretty killer too. (Hulu, March 4)
Lucy & Desi
If you watched Being the Ricardos over the holidays and were dismayed that Aaron Sorkin skimped on a few key details about Lucille Ball and Desi Arnaz's relationship — like, say, the marriage's dynamic beyond one week in 1951 — then you'll love this documentary. Directed by Amy Poehler, it's the complete chronicle of how these unlikely TV legends met in the 1940s and became stars in the 1950s. While they ultimately grew apart (and both went on to have successful and long second marriages), they never lost their affection for each other. This one truly has its heart in the right place. (Amazon, March 4)  
Master
There are shades of Get Out, The Shining and Mean Girls in this stylish albeit uneven thriller. At an elite and predominantly White New England university with a haunted past, a freshman (Zoe Renee) and the new faculty "master" (Regina Hall, subdued and sharp) can't shake their unease. From a social perspective, certain scenes are effectively disconcerting because they ring true. (Example: A dancing crowd congregates around Renee at the drop of a hip-hop song.) What a shame that the scares feel unearned and the suspense goes nowhere, leading to a strange so-what of a third act. (Amazon Prime, March 10)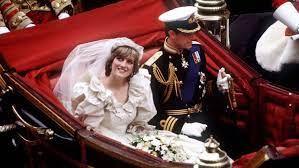 The Princess
Hold on. Another film that centers on Princess Diana?! Why, yes, it is. But this documentary has a rather unique spin. No talking-head interviews, no behind-the-scenes gossip. Her reign as the Princess of Wales and the Princess of People's Hearts is chronicled exclusively via archival British media footage starting from her engagement in 1981 and ending at young Prince William and Harry at her funeral in September 1997. Many of the themes are familiar by now — i.e., the relentless paparazzi and aloof royal family— and yet her evolution as a cultural icon remains a wonder to behold. (HBO, date TBA)
Sharp Stick
You love Lena Dunham. You despise Lena Dunham. Still, you must give the polarizing auteur credit for evoking such strong feelings. That's why anticipation was high for her first project since Girls wrapped in 2017 — and likely not a surprise that the critical reaction has been decidedly mixed. Your heroine is a 26-year-old virgin babysitter named Sarah Jo (Kristine Froseth) who has a radical sexual awakening courtesy of her married employer (Jon Bernthal). (Dunham plays his pregnant wife). While there's no denying Dunham writes from her distinct point of view, her movie lacks the appeal and cutting wit of her other efforts. Even more problematic, Sarah Jo is a blank slate whose actions lack credibility at every turn. And Dunham's brand is authenticity! (Release date TBA)
892
At long last, John Boyega has found a project worthy of his talents. (You know I'm right, Star Wars fans.) He's a triumph in this fact-based drama that focuses on PTSD-suffering Marine Brian Brown-Easley. Desperate for the $892 disability check that the Department of Veteran Affairs owes him, he reluctantly enters a local bank and holds the employees hostage until he gets the money. It's a credit to Boyega's empathic performance that he never comes off as violent, unstable criminal; he's simply a man trying to preserve his dignity. Also featuring the late, great Michael K. Williams as an understanding FBI negotiator. (Release date TBA)
Thank You, Leo Grande
The off-screen gratitude goes to Emma Thompson, the always-fab British actress delivering her most vulnerable performance to date — and that includes Love, Actually. She gets naked in more ways than one portraying a mild-mannered 55-year-old widow who decides to hire professional sex worker Leo Grande (Daryl McCormack, wowza) to spice up her life. Considering that most of the movie unfolds in a nondescript hotel room, this delightful comedy has sparkle to spare. It also carries a sincere message about female body affirmation, and not in a preachy heavy-handed way. (Release date TBA)
Am I OK?
Think Booksmart for Millennials: Thirtysomething best friends Lucy (Dakota Johnson) and Jane (Sonoya Mizuno) share everything. Then one night Lucy, always hesitant around guys, tearfully confides that she's attracted to a female coworker just as Jane springs the news that she's set to move abroad. Their dynamic is tested for sure during this new phase but (obviously) they are and will be OK. Still, this low-key-to-a-fault charmer isn't so much about a woman newly discovering her sexuality as it about being comfortable with yourself inside and out — and having support along the way. (Release date TBA)
Cha Cha Real Smooth
Woo hoo, we've got a crowd-pleaser! A heartfelt little comedy, it's the story of an aimless, freshly minted college grad (Cooper Raiff, who also wrote and directed) and his budding crush on an older woman (Johnson again!). He works his charms as a professional life-of-the-party on the New Jersey Bar Mitzvah circuit; she has her hands full with an autistic teen daughter and a not-so-friendly fiancée. Together, they both teach each other a little bit about life. The emotionally stunted dude-with-the-'tude is a familiar trope by now, and to be sure, don't expect anything game-changing or illuminating here. Indeed, this one gets by on the appeal of its leads. (Release date TBA)