Julia Roberts' New Amazon Deal: Great for Living Rooms; Sad for Women
Published on July 21, 2017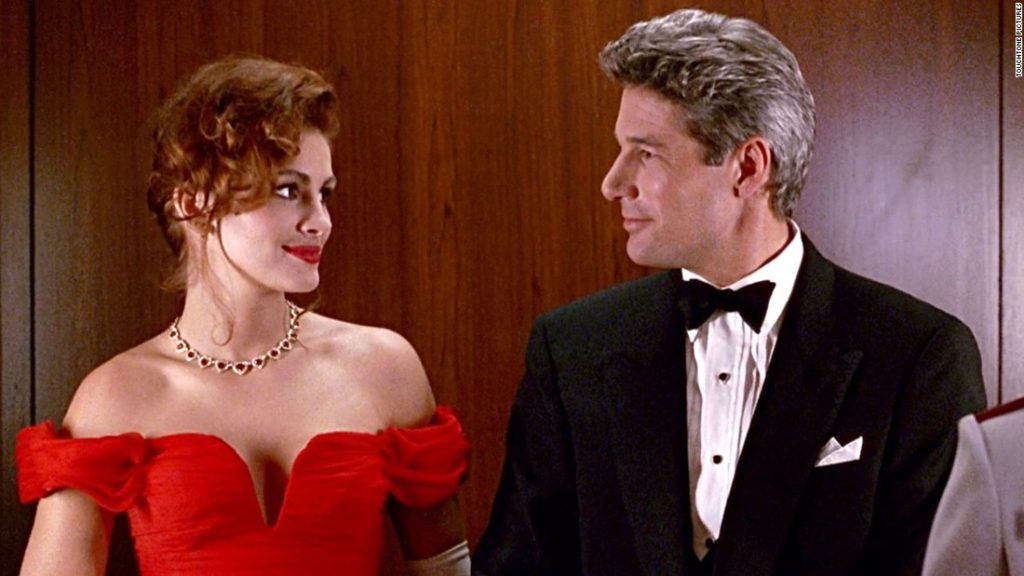 Julia Roberts recently signed a deal with Amazon. She's going to star in a drama called Homecoming. It's based on a six-part podcast from Gimlet Media that launched in November. The fictional political thriller, created by red-hot Sam Esmail of Mr. Robot (and Mr. Emmy Rossum) fame, centers on staffers at a secret government agency and a soldier that wants to rejoin civilian life. Roberts will play a government caseworker. Amazon execs have already given the series a promising two-season order.
I'm just a girl sitting in front of a laptop asking you to think about this. Amazon, the incredibly resourceful outlet that delivers bestsellers and toilet paper and mascara to your door, will soon deliver a movie star to your favorite streaming device. Not just any movie star. For a solid decade-plus, Roberts was the queen supreme. Pretty Woman. Sleeping with the Enemy. The Pelican Brief. My Best Friend's Wedding. Runaway Bride. Her Anna Scott character in Notting Hill was an average B-lister compared to her real-life wattage. Consider: She took a mere two years off from acting in the early 90s, and fans were so alarmed that People stuck her on the cover and demanded in bright letters, "Whatever Happened to . . . Julia Roberts"
She won a Best Actress Oscar in 2001 for
Erin Brockovich
at age 33 . . . and her popularity has eroded ever since. It's not for lack of trying. She played a funny villain (
Mirror, Mirror
) and a complicated villain (
Closer)
. She romanced America's Favorite Living Actor (
Tom Hanks
in
Larry Crowne
) and shouted at America's Greatest Living Actress (
Meryl Streep
in
August: Osage County
). She worked with top-draw directors (
Ryan Murphy
in
Eat Pray Love
and
Mike Nichols
in
Charlie Wilson's War
). None of the above re-catapulted her back into the stratosphere, let alone the pop culture conversation. Her last movie,
Money Monster
,
arrived in mid-May 2016
and was forgotten by Memorial Day. I saw it, and I can't recall one moment of her performance.
In The First Wives Club, Goldie Hawn's Elise Elliot famously snapped to her dermatologist, "There are only three ages for women in Hollywood: babe, district attorney and Driving Miss Daisy." That comedy was released in 1996. The outlook has scarcely changed. Since Roberts' breakout role in Steel Magnolias, busloads of ingenues have arrived in Hollywood. Respected silver foxes such as Judi Dench and Helen Mirren can still chew up a strong supporting role. Roberts — who turns 50 in October —falls somewhere in the dreaded middle. For all the positive buzz surrounding female-fronted films such as Wonder Woman, Star Wars and The Hunger Games, keep in mind that Gal Gadot, Daisy Ridley and Jennifer Lawrence don't remember the 1980s. When you're wrinkle-free and exotic, roles still come on silver platters. Not so much when you're menopausal. Isabella Rosselini recently said as much.
Roberts, in particular, is in a tricky spot. She didn't just cement her fame based on talent. She also possesses that once-in-a-generation combination of radiating beauty, personable Southern charm and a blessedly checkered love life. She ignited headlines in 1991 by placing herself in
the center of a love triangle
involving then-best friends
Jason Patric
and
Kiefer Sutherland
and never bothered to douse the flames. Remember the quickie
Lyle Lovett
marriage? The fling with
Matthew Perry
during the height of
Friends
mania? Thanking
Benjamin Bratt
at the Oscars? (She was smitten enough to appear in a 1999
Law & Order
episode.) Even her romance with husband
Danny Moder
was mired in controversy
.
Now the onetime rom-com heroine is a staid, New Mexico-living married mom of three. She's competing in a smaller pool alongside gifted age-group peers like Julianne Moore, Nicole Kidman and Annette Bening, all of who can disappear into their roles. Relative lightweights such as Meg Ryan, Halle Berry and Demi Moore haven't been able to hone in on their turf. Roberts' sole advantage over all — a magnetic, surefire box office draw — is long gone. Sandra Bullock has more clout in that regard. What's left?
Amazon. The only logical next step. No doubt it's a savvy one. In 2017, there's zero stigma in venturing into television. We're in the golden age and
Game of Thrones
rules, etc etc etc. Give her credit for attaching herself to a cool cachet. (In fact, Amazon TV has produced several award-winning, high-quality series.) Still, aside from a supporting role in Murphy's
The Normal Heart
, I think Roberts held out this long for a reason. (She's actually doubling down on TV; an HBO series
is in the works as well
.) Surely she must have realized the movie market for female stars of a certain age is slimmer than
Emma Watson
's waist.
But if anyone can forge a path to success in the movie demo, it's the former pretty woman. Surely we've all learned that discounting her is a big mistake. Huge.
---
Also published on Medium.