The Beguiled Review: Nicole Kidman's Schoolgirls — And Her Movie — Go Bad
Published on June 20, 2017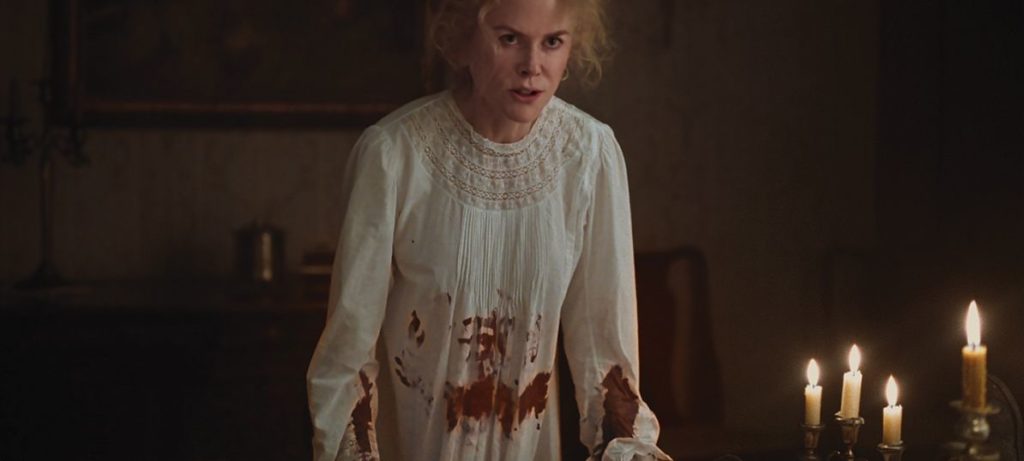 The Beguiled is that blessedly rare movie in which female stars are upstaged by a female director.
Sofia Coppola — the Oscar-nominated scion who brings a dreamy-yet-astute sensuality to her oeuvre — decided to put her own spin on a 1971 Clint Eastwood creep-fest. She put Nicole Kidman and Virgin Suicides muse Kirsten Dunst in two of the lead roles and Colin Farrell in the Eastwood pimp spot. The cryptic trailer, in which Farrell is heard crying out, "What have you done to me, you vengeful bitches?!!!!" made web editors salivate over the possibility of post-modern feminist think pieces. Then Coppola won the coveted Best Director Award at May's Cannes Film Festival, a rare feat for a woman. If expectations were any higher, press screenings would have been held on Mt. Everest.
So is the movie itself worthy of the hype?
Alas, to quote the title of Roxy Music's New Wave '80s hit that Coppola brilliantly employed in Lost in Translation, I expected more than this. More darkness. More cynicism. More risks. More suspense. Moore oomph.
Dubbed an "atmospheric thriller" in the press notes, the film is so busy establishing an authentic gothic atmosphere that it skimps on the thrills. In a dewy Virginia forest during the end of the Civil War, a girl (Oona Lawrence) picking mushrooms finds a Union soldier (Farrell) lying wounded on the ground. His name is Corporal John McBurney, an Irish mercenary. She assists him to her isolated all-girls boarding school, which appears at the outset like the next best thing to heaven. The headmistress (Kidman) gingerly removes bullet shrapnel from his leg, even while admonishing his presence. ("You are an unwelcome visitor," she scoffs.) The ethereal tendril-haired students in pale dresses fuss over him. He's cleaned and fed. Coppola makes sure each act of TLC is bathed in eroticism.
McBurney uses these would-be nurses to his advantage. With an unfailing politeness, he acts like a father figure to his new young friend (Lawrence) and lavishes praise on the sexually repressed schoolmarm (Dunst, captivating). When a student (Elle Fanning) steals a kiss after dinner, he kisses back. Coppola doesn't give audiences much to work with beyond these stock character descriptions. The underwritten women drift in and out of the room, using withering looks instead of dialogue to underline their feelings. Is it a play on the much-vetted and maligned "male gaze"? Perhaps. Or it's a screenplay fail. We must assume, for example, Fanning lusts over Farrell and elicits a major scandal in the house simply because he's, well, hot.
This sexual give-and-take — all of which literally takes places under one roof — is ripe for all sorts of burning tension. It never materializes. The quiet-to-a-fault, poorly paced film just plods along without much plot or character development or twists of the knife. A full hour passes before Something Happens.  I watched and waited in vain for a sinister plunge that would leave me emotionally scarred.
Indeed, these are proper Southern girls and, for the most part, they shall behave as such. Kidman is especially perplexing. The actress has staked her best performances on hiding naughty underneath the sheen of nice (To Die For, Moulin Rough, Paddington, Stoker, Eyes Wide Shut, Big Little Lies). Here, her headmistress serves up an enigmatic blend of both. All her decisions are made with the best interest of either her visitor or her girls. Even McBurney is written as a sympathetic figure, more of a desperate ailing man than a conniving enemy preying on innocents. The ephemeral characterizations add up: A final act intended to chill is more of a shoulder shrug.
I understand why critics praised Coppola and her film in Cannes. In theory, this is a pedigreed, gorgeously shot feminist statement piece. But out of the gorgeous south of France sunlight, I'm curious if audiences will be able to connect. This summer, I'm afraid there's room for only one true wonder woman.
(The Beguiled opens in New York in Los Angeles on June 23 and nationwide June 30)
(Questions? Comments? Leave below!)
---
Also published on Medium.
Rating: